Real People, Big Astronomy with Dr. Sian Proctor, Geoscientist, Explorer, Space Artist, Astronaut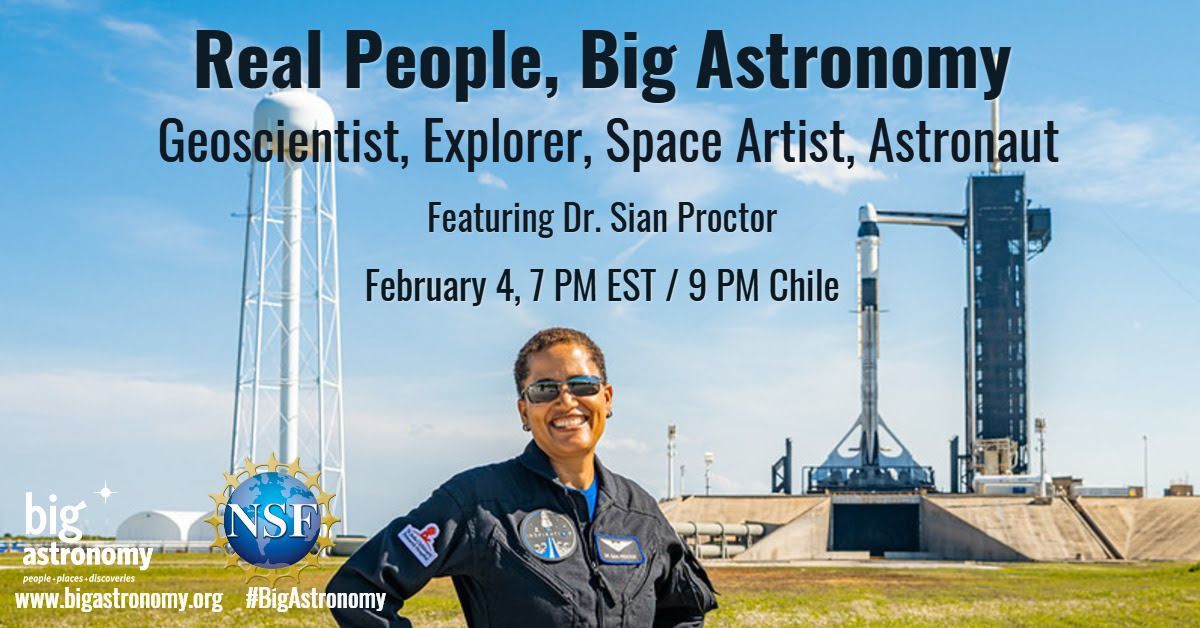 Real People, Big Astronomy: Learn from STEM professionals in this ongoing event series
Dr. Sian Proctor
Geoscientist, Explorer, Space Artist, Astronaut
Dr. Sian Proctor is a geoscientist, explorer, space artist, and astronaut. She was the mission pilot for the Inspiration4 all-civilian orbital mission to space, the first of its kind. In this event, we will learn about Sian's varied career path and her three day mission in Earth orbit, in which she became the first African American female pilot to fly in space. Dr. Proctor will answer questions and share stories from her incredible adventure.
------------------------------------
If you would like to host a live audience to watch the event in your planetarium, we will take live questions from your audience! Domes with a live audience will be invited to join the Zoom webinar as a panelist, so they can ask questions. If you plan to have an event in person in your dome, please email Renae Kerrigan at renae.stenger@gmail.com
This program is expected to last 45 minutes to one hour.
The event will be broadcast to Facebook Live
If you are hosting a live audience for this event, email Renae Kerrigan for a unique link.