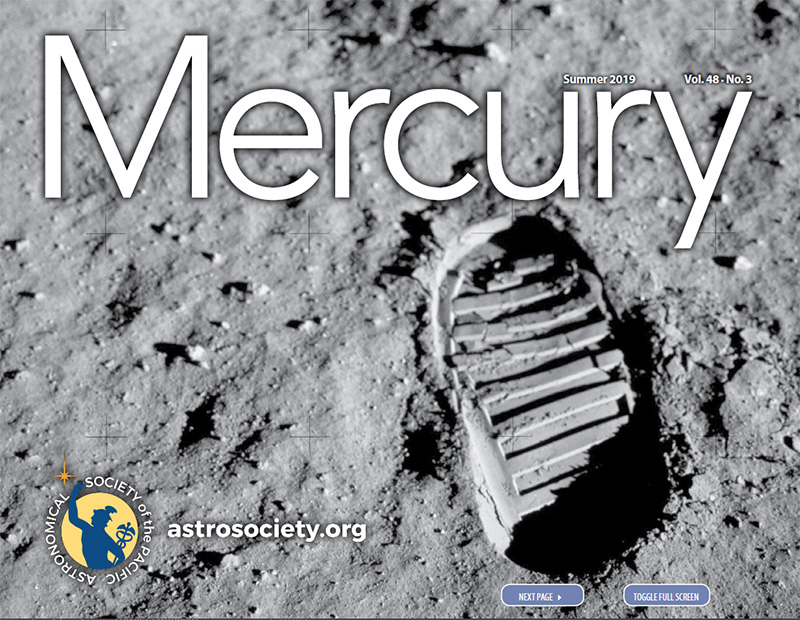 The Summer 2019 issue (vol. 48 no. 3) of Mercury magazine is now LIVE!
Featured in this issue: On the FAST Track: The giant Five-hundred-meter Aperture Spherical Telescope (FAST) in China displaced thousands of people during its construction, but now it's complete and taking data, potentially changing our view of the cosmos forever. Steve Murray has the scoop on FAST's impact on astronomy and the local economy. Earth's Eighth Continent? Fifty years after NASA landed the first humans on the Moon, a global collaboration has been formed to ensure the lunar surface is explored in an open, peaceful and sustainable way. Tracy Staedter investigates how the Moon Village Association aims to accomplish this feat. The Moon Gives Earth Some Shade: Jason Major showcases a stunning view from the Moon when it was casting its shadow on the Earth during the July solar eclipse in the southern hemisphere.
We also have our regular columnists—Linda Shore, Clifford J. Cunningham, Jennifer Birriel, Christopher Wanjek, Arianna Long, Brian Kruse, C. Renee James, and introducing James Negus (welcome to the Mercury team, James!)—discussing how active black holes may kill (and stimulate) star formation in their host galaxies, the history behind the first use of the astrolabe in England, the impact of formal and informal education and the ASP's role in both, why galaxies in large clusters age prematurely, plus the connection between cosmic voids and… Buddha?  But that's not all! Download your copy of Mercury today to read all the latest space news and opinion!
—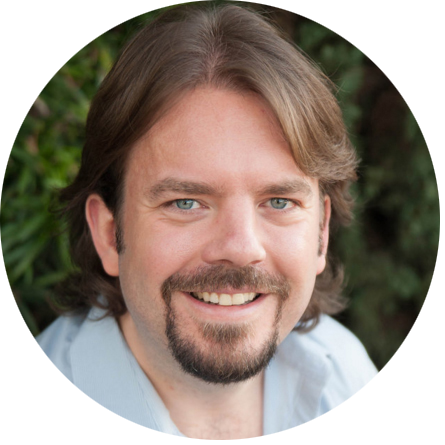 Dr. Ian O'Neill is the editor of Mercury magazine and Mercury Online. He is an astrophysicist, freelance science writer and science communicator. Read more articles by Ian.