Eclipse Ambassadors Prepare Communities Off the Paths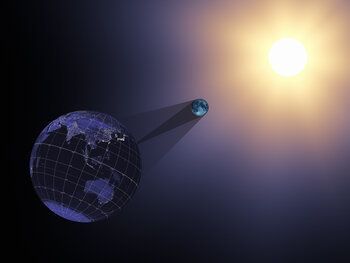 Image Credit: NASA's Scientific Visualization Studio
Do you love eclipses and want to share the wow of space science with your community? Apply to become a NASA Partner Eclipse Ambassador! 
On April 8th, 2024 a total solar eclipse will be crossing the United States. In an exciting new partnership, Undergraduate Students and Eclipse Enthusiasts will engage their local communities, providing solar viewing glasses as well as context for underserved communities off the central paths. 
Eclipse Ambassadors will receive everything they need to get the word out to your community - virtual training, resources including glasses, partnerships and a supportive community of eclipse enthusiasts. As a NASA partner, you will be recognized for your commitment to astronomy public engagement and supplied with educational materials as well as community connections. Note: all engagement is done to prepare your community before the 2024 eclipse - there is no obligation to host eclipse day events. 
Eclipse Ambassadors will:
Become undergraduate + eclipse enthusiast partnerships (we can help partner you!)
Take a self-paced online course together (total about 8 hours coursework)
Engage your community with eclipse resources - partnerships each reach 200+ people, with at least half of those from underserved communities
Become an Eclipse Ambassador!
Click on the map of our Ambassadors below for potential partners in your area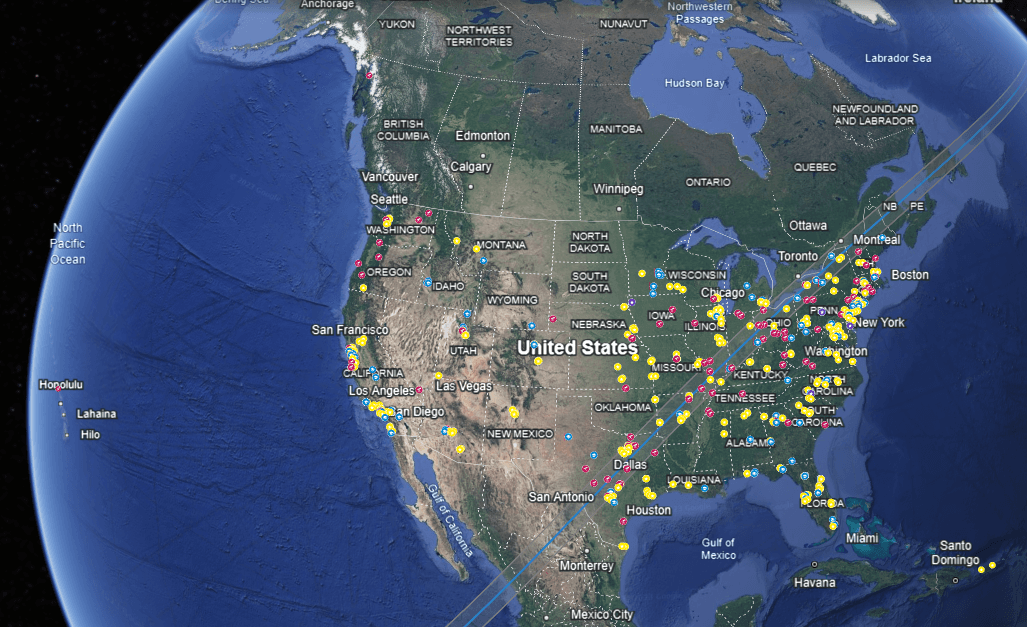 ---
Program Benefits and Participation Requirements
Benefits for Ambassadors:
Prepare your community off the central paths to enjoy the April 8th eclipse
Make new connections through partnerships with community organizations
Learn best practices in eclipse engagement strategies and activities
Receive a generous set of activity materials for use during the community event(s)
Earn official recognition from NASA as an Eclipse Ambassador, including a badge, certificate, and letter to your school or club
Create connections with NASA scientists through offices hours and networking opportunities 
All partners receive a one year membership to the Astronomical Society of the Pacific
Apply for an opportunity to travel to the central path of totality for an official NASA event (limited spots available)
Undergraduates partners receive a $100 stipend upon completion of the program requirements
Undergraduates have opportunities to continue their NASA journey with field study of the aurora and other opportunities (limited spots)
Requirements for All Ambassadors: 
Must be at least 18 years old and living in the US at the time of application
Willing to undergo a Been Verified background check
Partnership: Partnerships consist of an eclipse enthusiast (amateur astronomers and others welcome) and an undergraduate student (community college students are most welcome!)
Meet with your partner and train together virtually
As a team, plan your local community event including reaching out to a community venue to host the event. Program staff are available to provide support in this area. 
Training: Attend all training sessions and complete all coursework 
The self-paced workshop takes about 8-10 hours to complete, with two live virtual meetings.
Asynchronous assignments during the workshop including: learning activities for use during the community event, viewing videos, reading articles, etc. 
Events: Create one or more community events, with your partner, that serve a total of 200 people
Goal to have at least 50% of your participants to be from underserved communities such as Title I schools, libraries serving recent immigrant populations, or other identified underserved audiences in your area 
Program staff will be available to support with connections to underserved communities
Reporting: For each event, submit an Event Report which includes basic attendee information, photos, and description
Complete program evaluation documentation and surveys
Note: Solar System Ambassadors are not being accepted into this program currently, but are encouraged to share the information with others in their communities. Thanks for understanding. 
---
If you have questions for the team, please email us at: eainfo@astrosociety.org 
---
Eclipse Ambassadors Off the Paths is funded by NASA SMD Cooperative Agreement 80NSS22M0007