ASP Monograph Publications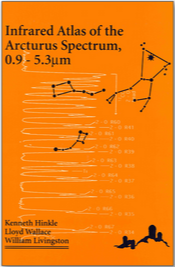 Alongside the ASP Conference Series, Publications of the ASP, and Mercury magazine, the ASP occasionally publishes select stand-alone titles as Monograph Publications. These publications help to increase awareness in astronomy, whether for researchers and scientists, educators, or enthusiasts.
Ordering Volumes
Electronic Only: Entire books and individual articles are available for immediate electronic purchase and viewing.
Printed and Electronic Orders: Purchases of printed books through the ASP's AstroShop include electronic access within two weeks of purchase.
Institutional Orders
Institutional subscriptions are not currently available for ASP Monograph Publications. However, titles may be ordered individually and will include IP-authenticated electronic access if available. Institutions must contact Customer Service if they would like their order to include electronic access.
Publishing an ASP Monograph
ASP Monograph Publications are published by special arrangement through the ASP Conference Series. Contact our managing editor through the Editorial Office for more information and to discuss your particular needs and proposal. For some general information about publishing considerations, see Publishing with the ASP.
Editorial Office:
ASP Conference Series
aspcs@aspbooks.org
(801) 863-8804
www.aspbooks.org/contact_us/
Customer Service for Conference Series, Monograph Publications, and IAU Publications:
service@astrosociety.org
(800) 335-2624 in the U.S
(415) 715-1414 outside the U.S.