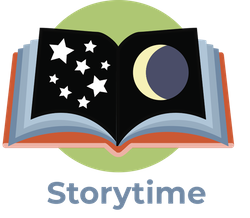 Join us monthly for a live, online Astronomy @ Home Storytime for children and their families.
ASP staff and special guests will read our favorite illustrated children's books about the sky and space, as well as share fun and easy activities and sky observations that families can do together at home. If you can't make it live, you'll be able to watch the archived video if available. Any of the activities will always be available.
---
Margaret and the Moon: How Margaret Hamilton Saved the First Lunar Landing, written by Dean Robbins and illustrated by Lucy Knisely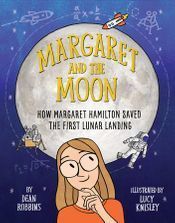 Next Storytime: Tuesday, April 27 - 11am PT
Join us for our April Storytime! Margaret Hamilton loved numbers as a young girl. She knew how many miles it was to the Moon (and how many back). She loved studying math and using it to solve problems. Soon math led her to MIT and then to helping NASA put a person on the Moon! She wrote code that would allow the spacecraft's computer to solve any problems it might encounter. Apollo 8. Apollo 9. Apollo 10. Apollo 11. Without her code, none of those missions could have been completed.
Registration is required for this live reading.

---
Sign up for Astronomy @ Home updates to include future Storytime dates and more.
Visit the Storytime Archives for recorded readings and activities from our weekly Live Storytime events.
Storytime is part of our Astronomy @ Home program.
Free registration required, specific to each title
Send us your questions, drawings, or photos.