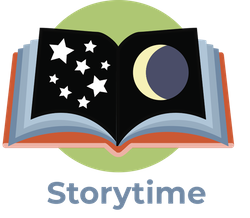 Join us monthly for a live, online Astronomy @ Home Storytime for children and their families. ASP staff and special guests will read our favorite illustrated children's books about the sky and space, as well as share fun and easy activities and sky observations that families can do together at home. If you can't make it live, you'll be able to watch the archived video if available. Any of the activities will always be available.
Free registration required, specific to each title.
Sign up for Astronomy @ Home updates to include future Storytime dates and more.
Visit the Storytime Archives for recorded readings and activities from our weekly Live Storytime events.
Storytime is part of our Astronomy @ Home program.
---
October 21st 11:00 am: Breakfast Moon
Live event as part of the Bay Area Science Festival
Children from all over enjoyed a live reading of our illustrated children's storybook, Breakfast Moon, which tells the story of Mae and her younger brother, Arthur, looking for the Moon in the sky each morning and recording their observations in their Moon Journal. After the reading, we demonstrated how to keep your own Moon Journal so that you and your family can observe the Moon together from home.

The reading and activities (available on our Storytime Archives page) was facilitated by Anna Hurst and Theresa Summer, two of the science educators from the ASP who led the creation of the Breakfast Moon book. After the reading, they were joined by the author, Meg Gower, and the illustrator, David Barker, for a discussion of the process of creating this unique children's book.
Don't worry! If you missed out on this, we have recorded Breakfast Moon from the event and it is always available through our Storytime Archives page along with past readings. Enjoy!
Shop the AstroShop for Breakfast Moon and other Astronomy-related Materials
Join our Astronomy @ Home mailing list
---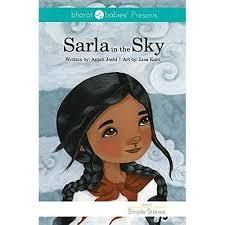 SAVE THE DATE! Next Storytime: November 10th - 11am PST/2pm EST (note it will be Standard Time)
Sarla in the Sky by Anjali Joshi and Illustrated by Lisa Kurt
Sign up on our Astronomy@Home mailing list to be reminded and get the link to Register.
---
Visit our Storytime Archives to see past videos and activities of our readings
Send us your questions, drawings, or photos.