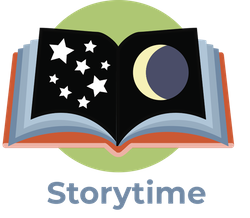 Join us weekly for a live, online Astronomy @ Home Storytime for children and their families. ASP staff and special guests will read our favorite illustrated children's books about the sky and space, as well as share fun and easy activities and sky observations that families can do together at home. If you can't make it live, you'll be able to watch the archived video if available. Any of the activities will always be available.
Free registration required, specific to each title.
Sign up for Astronomy @ Home updates to include future Storytime dates and more.
Visit the Storytime Archives for recorded readings and activities from our weekly Live Storytime events.
Storytime is part of our Astronomy @ Home program.
---
On the Moon
Monday, June 1 - 11:00 am PT / 2:00 pm ET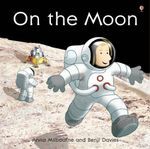 Join us for a live reading of the illustrated children's storybook, On the Moon, written by Anna Milbourne and illustrated by Benji Davies. Join a team of astronauts as they blast off in their rocket, travel through space, land on the Moon, and explore the lunar surface. Free registration required for the June 1 reading.
Activity for after the reading:  we'll make our own space helmets. Bring a paper grocery bag, a pair of scissors (plus a grown-up helper if needed), and markers, stickers, or anything else you'd like to use to decorate your space helmet. 
---
Visit our Storytime Archives to see past videos of our readings
Send us your questions, drawings, or photos.