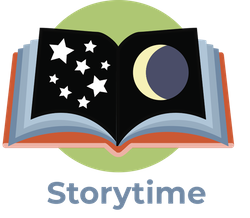 Join us monthly for a live, online Astronomy @ Home Storytime for children and their families. ASP staff and special guests will read our favorite illustrated children's books about the sky and space, as well as share fun and easy activities and sky observations that families can do together at home. If you can't make it live, you'll be able to watch the archived video if available. Any of the activities will always be available.
Free registration required, specific to each title.
Sign up for Astronomy @ Home updates to include future Storytime dates and more.
Visit the Storytime Archives for recorded readings and activities from our weekly Live Storytime events.
Storytime is part of our Astronomy @ Home program.
---
Monday, August 10 - 11:00 am PT / 2:00 pm ET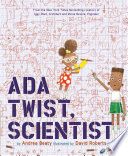 Join us for a live reading of the illustrated children's storybook, Ada Twist, Scientist, written by Andrea Beaty and illustrated by David Roberts. Ada is a very curious child, always asking, "Why?" and trying to find the answer, even when her investigations make a big mess and frustrate the adults around her. But that doesn't stop Ada, who is driven to think like a scientist.
After reading the book, we'll think like scientists, too, by trying a simple experiment. If possible, please bring along the following household materials:
plate (preferably white or light colored, and not made of paper)  
water (that you can pour onto the plate)
ground pepper
dish soap
toothpick, needle, pin, or similar (optional)
---
Zoo in the Sky
Monday, September 14, 11am PT/2pm ET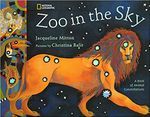 Join us for a live reading of the illustrated children's storybook, Zoo in the Sky: A Book of Animal Constellations, written by Jacqueline Mitton and illustrated by Christina Balit. The sky is full of bears, dogs, dragons, and other animals! Hear their exciting stories, accompanied by beautiful glittering illustrations of these starry animals.
After reading the book, we'll create our own constellation stories. Please print the "Create Your Own Constellation" drawing sheet to bring with you to storytime, along with some markers or other drawing tools. You can bring blank paper if you're unable to print.
---
Visit our Storytime Archives to see past videos and activities of our readings
Send us your questions, drawings, or photos.