Girl-Friendly Astronomy Engagement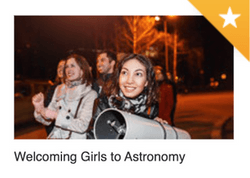 Why are there so few female astronomers? The answer is complex, but we all hold the key to making astronomy more welcoming to girls. The ASP partnered with the Girl Scouts and other experts to share ways that we can all make a difference in what the future of astronomy looks like.
Take a look! 
---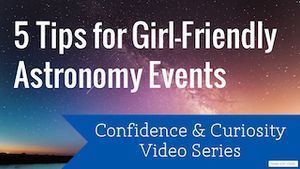 Confidence & Curiosity Video Series
What can astronomy club members do to make events more inviting to girls and women? Luckily, it's easy to get started. Making a few small changes can make a big difference in how welcome guests feel at an event! 
Practice on your own or with your club and see how your club can be more welcoming to girls and women. 
Videos created by the Astronomical Society of the Pacific in support of the NASA-funded Girl Scouts: Reaching For the Stars project, led by the SETI Institute and in collaboration with Girl Scouts USA and Girls Scouts of Northern California. 
---
Amateur Astronomers and Clubs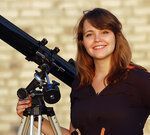 The NASA Night Sky Network has resources to help you make meaningful connections with Girl Scouts and help them earn their Space Science badges. Each badge directs girls to their local astronomy community – is your club ready?
Girl Scout Space Science Resources for Amateur Astronomers
---
Girl Scout Leaders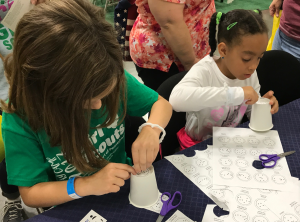 The ASP partnered on a NASA project to create new astronomy badges for Girl Scouts, connecting them with their local astronomy clubs, and training amateur astronomers to make their outreach more girl-friendly. The ASP also connected adult Girl Scout volunteers to NASA's Night Sky Network (NSN), a community comprised of hundreds of amateur astronomy clubs across the country.
Find your local Astronomy Club through the NASA Night Sky Network. They are ready to support you as you explore the Girl Scout Space Science Badges.