Resources for Working with Girl Scouts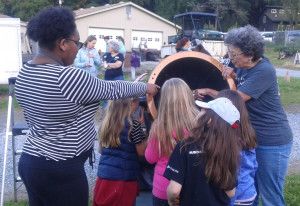 Are you looking for ways to introduce girls – and Girl Scouts – to the sky?
If so, you are in the right place!
New Girl Scout Space Science Badges debuted in August, 2018 for kindergarten through 5th grade girls, and in 2019 for 6th – 12th grade girls. Each badge includes an observing component and encourages them to reach out to local astronomy clubs.
---
Amateur Astronomers and Clubs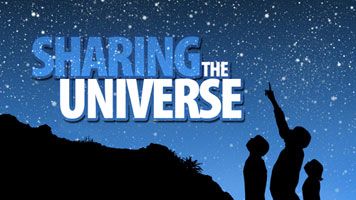 Amateurs, we have created resources just for you! Explore how to make your already great outreach more girl friendly. Girl Scouts will be contacting you – is your club ready?
Visit the Night Sky Network for information including helpful tools and resources for working with Girl Scouts.
---
Girl Scout Leaders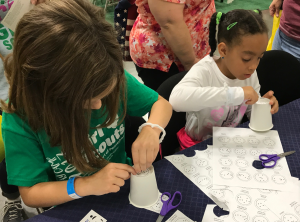 The Astronomical Society of the Pacific has numerous resources available through the Night Sky Network to help connect Girl Scouts with their local astronomy clubs. For more information, refer to the Night Sky Network's Clubs and Events page.
 
If you are a Girl Scout volunteer or staff member, learn how to find an astronomer, hear more about upcoming space science badges, and explore current Girl Scout space science opportunities as posted by the Girl Scouts of Northern California.