AstroBeat - Bi-Monthly Articles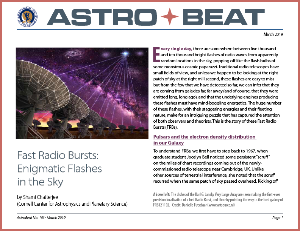 Access over 170 feature articles when you join the ASP! Our bi-monthly, Members-only AstroBeat articles feature first-hand perspectives from leaders in astronomy or astronomy outreach about their work and passions.
Enjoy free samples of our most popular AstroBeats below.
By Franck Marchis (SETI Institute and Unistellar

By Frank Drake and Dava Sobel

Become an ASP Member and have AstroBeat delivered to your inbox bi-monthly!