AstroBeat - Bi-Monthly Articles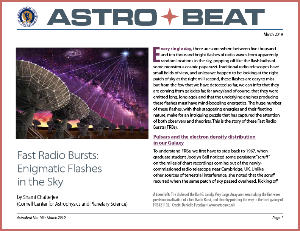 Our Members-only digital articles feature first-hand perspectives from leaders in astronomy or astronomy outreach about their work and passions. All previous issues of AstroBeat and the previously issued Astronomy Beat are available when ASP Members sign into their MyASP portal.
Not an ASP member? Take a sneak peak at some of our AstroBeat articles to see what the newsletter is like:
By Frank Drake and Dava Sobel

Become an ASP Member and have AstroBeat delivered to your inbox bi-monthly!