ASP Annual Awards
2021 ASP Awards Announced
2021 Catherine Wolfe Bruce Medal Awardee
---
About the ASP Awards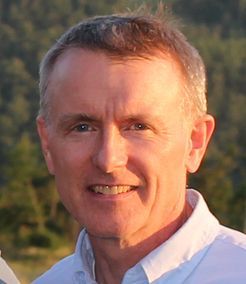 The ASP recognizes individual achievements in astronomy research, technology, education, and public outreach each year. Recipients of our awards have included luminaries such as Edwin Hubble, Vera Rubin, Isaac Asimov, Margaret Burbidge, Carl Sagan, and most recently, Katherine Johnson.
Our most prestigious award, the Catherine Wolfe Bruce Gold Medal, was established in 1889 by Catherine Wolfe Bruce, an American philanthropist and patroness of astronomy. The Bruce has been awarded annually by the ASP to a professional astronomer in recognition of a lifetime of outstanding achievement and contributions to astrophysics research and is one of the most important awards in the field.
Nominations are accepted through March 1 of each year and resumed in 2021. Please note the new nomination and distribution schedule on each individual Awards page. Most of the awards are open for nominations from the public unless specified. Announcements are made early Summer of each year.
---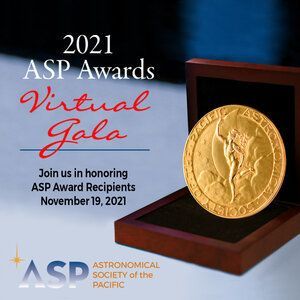 ASP 2021 Virtual Awards Gala
Friday, November 19 5pm Pacific Time/ 8pm Eastern Time
Please join us in celebrating the 2021 ASP Award Recipients at our first Live Virtual Gala Celebration
Enjoy an evening of presentations and special talks with each of our recipients honoring their accomplishments in astronomy research and education.
About the ASP Annual Awards Gala
Each year the ASP holds an Awards Gala in honor of and to recognize the ASP Awards Recipients for their leadership in and advancement of astronomy and space science. We had to take a pause in 2020, but we are happy to be resuming our annual celebration in 2021.
Visit our Photo Gallery of the last ASP Awards Gala held November 9th, 2019 in Burlingame, CA.

---