Institutional Subscriptions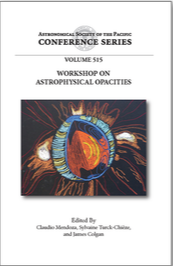 We invite libraries or astronomy departments to become subscribers to the ASP Conference Series.
Subscriptions are offered with two options:
Hard copy books with electronic access  
Electronic access-only 
E-access saves on shipping costs and shipping challenges, especially for some international locations.
Subscription Features:
Tiered pricing based on the number of accesses required.
Hard-copy and Electronic Subscriptions include electronic access to all electronic, out-of-print, and archival ASPCS volumes, during the entire term of your subscription. 
ASPCS Volumes are included in a subscription according to the date the book was posted online, an institution's subscription term, and the type of subscription (electronic-only or print+electronic).
For example, if an institution subscribes from January-December 2018 with a print+electronic subscription, the subscription includes those books which are posted online between January 1, 2018 and December 31, 2018. The institution receives both electronic access and the corresponding printed book for each volume posted online during that date range, regardless of the copyright year or when the printed book was released.
To become a Subscriber, please complete the forms below.
Questions: contact us at service@astrosociety.org or (800) 335-2624 (U.S. only) or (415) 715-1414.