Klumpke-Roberts Award
For outstanding contributions to the public understanding and appreciation of astronomy
The ASP bestows the Klumpke-Roberts Award on those who have made outstanding contributions to the public understanding and appreciation of astronomy. Awardees include Carl Sagan, Isaac Asimov, Chesley Bonestell, Timothy Ferris, Walter Sullivan, Heidi Hammel, and the staffs of Sky & Telescope and Astronomy magazines.
The Klumpke-Roberts will be awarded in 2022
---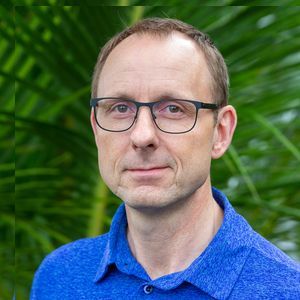 The Klumpke-Roberts Award  for 2021 goes to Lars Lindberg Christensen, Head of Communications, Education and Engagement at National Science Foundation's NOIRLab for more than 30 years in bringing science to the public and increasing its awareness of the universe and its role in human understanding.
Christensen's leadership in the field of astronomy communication to the public began with a keen interest in astronomy and vision for science communication. By spearheading the communication and education of large science organizations, such as the European Space Agency's Hubble operation, the European Southern Observatory (ESO) and the International Astronomical Union (IAU), and his efforts of building a global community of astronomy communicators through outreach, technology, and global connections, Christensen has given people the ability to make educated decisions "regardless of nationality, age, gender or socio-economic status."
Through his career he has been a proponent of open public access for instance by using and promoting Creative Commons licensing global metadata standards and Wikimedia Commons as global repositories of tens of thousands of images, videos planetarium shows and other products from the Hubble Space Telescope, ESO, IAU, and major research facilities, such as National Astronomical Observatory of Japan (NAOJ) and the Institute of Space and Astronautical Science (ISAS/JAXA), in multiple languages and at an approachable level.
All the material produced by Christensen whether it be for planetarium shows, or web pages, print, or social media, television or radio, used his methodology of innovative strategies and technology, forming the best team to produce high quality materials.  His ability to produce the most efficient methods of communicating science has created lighthouses of public understanding and advanced the standing of educational and public outreach.
Adding to his accomplishments as Press Officer at the IAU for more than 15 years, Christensen also focused on the developing world. One nominator praised "Lars' organizational and networking skills were exemplary in dealing with groups in the many countries. He has a gift for presenting education in terms of the local culture, so it makes sense for people to understand."
As author of a dozen books, more than 200 publications, video producer of documentaries and planetarium shows, international project leader, and local grass roots developer, he has also contributed to public education and science awareness leading him to one of his largest accomplishments as the global manager of the IAU's International Year of Astronomy 2009. Planetariums, network television, and top vodcasts, have all benefited from Christensen's innovative approach …and as commented by a nominator, "…speaks volumes to Lars vision of making scientific educational material of the highest quality available, for free, to anybody in the world with a computer, an internet connection, and the desire to learn more about astronomy."
Join us in celebration of Christensen's achievements at the 2021 ASP Awards Gala (a Virtual Presentation) on November 19, 2021.
---
Please contact the Awards team if you have questions about the nomination process