ASP Eclipse Stars - for Educators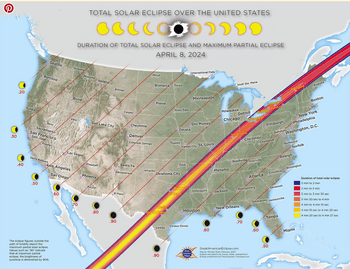 New!
Apply Now for Solar Eclipse Online PD with Stipend and Materials
K-12 SCIENCE TEACHERS AND OTHER EDUCATORS!*
Are you located along or close to the path of totality, and interested in engaging learners in the April 2024 total solar eclipse?
Get professional development, a kit of astronomy teaching materials, a generous stipend, and other resources designed to engage your students in the April 2024 solar eclipse!
With funding from the National Science Foundation, the Astronomical Society Of The Pacific announces a professional development program (ASP Eclipse Stars) for classroom teachers and other educators located along the path of totality. You will learn about solar eclipses and discover learning activities designed so you and your students will better understand what causes this awesome celestial event and how to view totality safely.    
Approved applicants will receive:
A $300 stipend
A physical kit of solar eclipse teaching materials, including eclipse viewers
A 3-hour virtual, interactive workshop as well as self-paced asynchronous activities
Coaching and support from experienced educators and astronomers
A total of 10 hours of professional development to apply to re-certification
A certificate and recognition as an ASP Eclipse Star

---
Successful applicants commit to:
Live or work along the path of totality for the April 8, 2024 total solar eclipse.
Deliver a lesson sequence and/or outreach for learners who will experience totality during the April 8, 2024 total solar eclipse.
Engage learners in outreach on either the day of totality, or before in preparation for the eclipse.
Have an interest in the science of eclipses and phenomena-based pedagogy.
Focus for the professional development is on learners in grades 5 - 8, however educators in other grades or informal settings are welcome to apply.
Applications are open to participate in an ASP Eclipse Star professional development.
*If you are a Scientist, check out the ASP's Eclipse Star program just for you!
Image of US Map courtesy of Michael Zeiler, GreatAmericanEclipse.com