Talk about Our Current Understanding of the Moon at Chabot Science Center in Oakland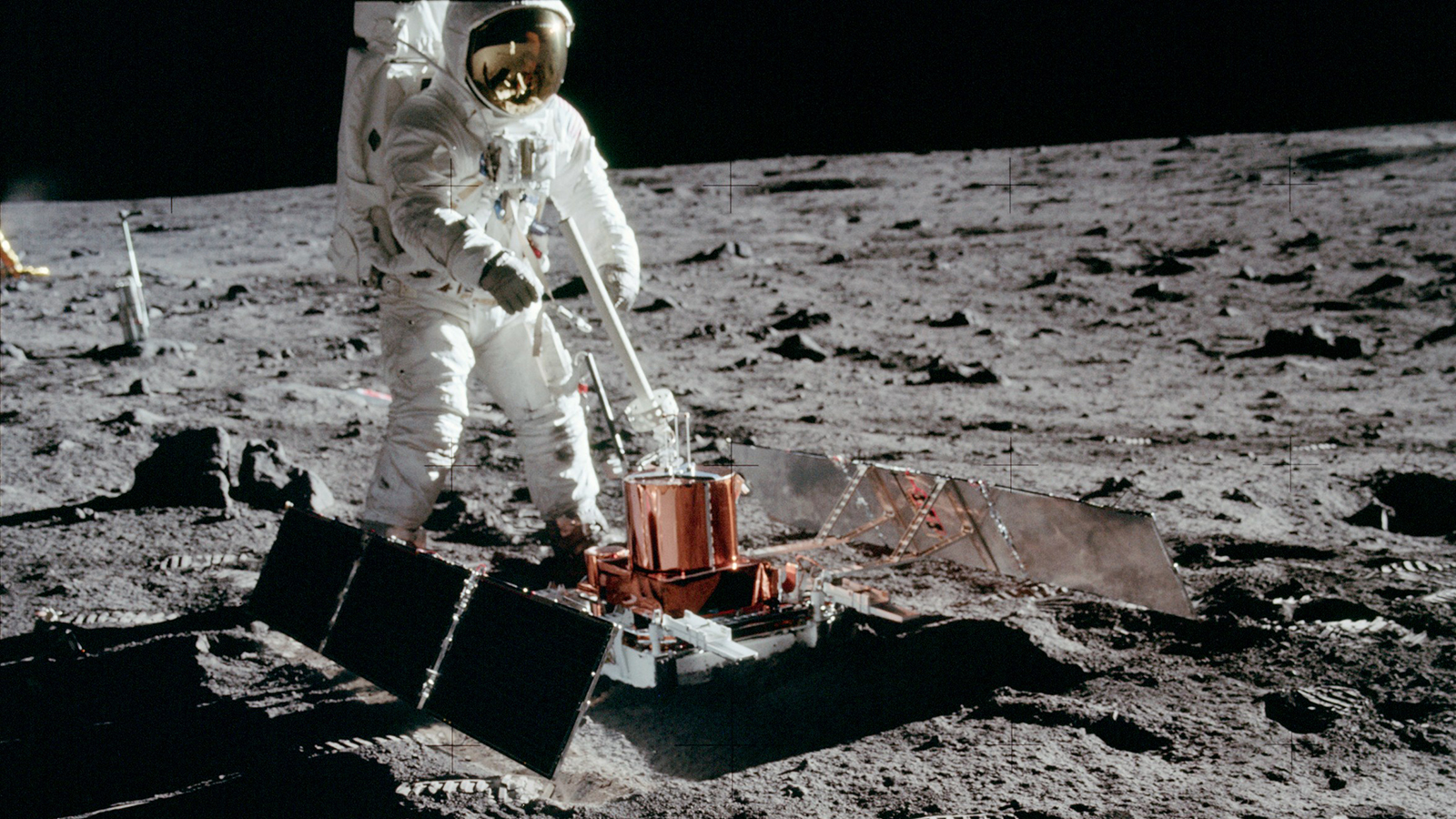 As part of the 2019 Bay Area Science Festival, astronomer Andrew Fraknoi will give a non-technical, illustrated talk on "50 Years Since Our First Step: What Do We Know about the Moon?" The talk will be on Friday evening, Nov. 1, at 6 pm, at the Chabot Space and Science Center in the Oakland hills. Admission costs $5, and advance reservations are strongly recommended. The fee also gets you into the science center and the telescopes, all of which will be open that evening. See: http://bit.ly/moonlecture for more information and a ticket link.
July 2019 was the 50th anniversary of humanity's first steps on the surface of the Moon. In that time, the Apollo missions, a fleet of robotic probes, and observations from Earth have taught us a lot about Earth's surprising satellite. In this introductory talk, we will look at the past, present, and future of the Moon, including its violent origins, the mystery of the frozen water we have found at its poles, and its long-term future as it moves further and further away from us.
Andrew Fraknoi recently retired as the Chair of the Astronomy Department at Foothill College, and now teaches non-credit astronomy classes at the Fromm Institute at the U. of San Francisco and the OLLI program at SF State. He was Executive Director of the Astronomical Society of the Pacific for 14 years, and is the lead author of a popular on-line astronomy textbook, published by the non-profit OpenStax project. He has also written two children's books and three published science fiction stories. Asteroid 4859 has been named Asteroid Fraknoi by the International Astronomical Union in recognition of his contributions to the public understanding of astronomy. For more on the 2020 Bay Area Science Festival, see: http://bayareasciencefestival.org