Free Live Storytime! Ron's Big Mission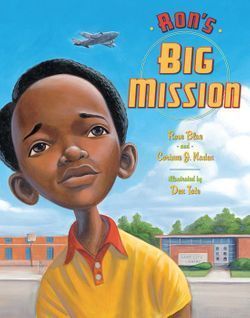 Ron's Big Mission, written by Rose Blue & Corrinne Naden and illustrated by Don Tate.
This book tells the story of nine-year-old Ron, who loves going to the Lake City Public Library to look through all the books on airplanes and flight. Today, Ron is ready to take out books by himself. But in the segregated world of South Carolina in the 1950s, Ron's obtaining his own library card is not just a small rite of passage—it is a young man's first courageous mission. Here is an inspiring story, based on Ron McNair's life, of how a little boy, future scientist, and Challenger astronaut desegregated his library through peaceful resistance.
Storytime Activity
We invite you to tell us about your favorite book after the reading! If you'd like to participate, bring your favorite book to Storytime, and be ready to share with the group what the book is about and why it's your favorite.
Registration is required for this live reading.