Learn@ASP Workshop: The Origin of the Elements and the Many Colored Stars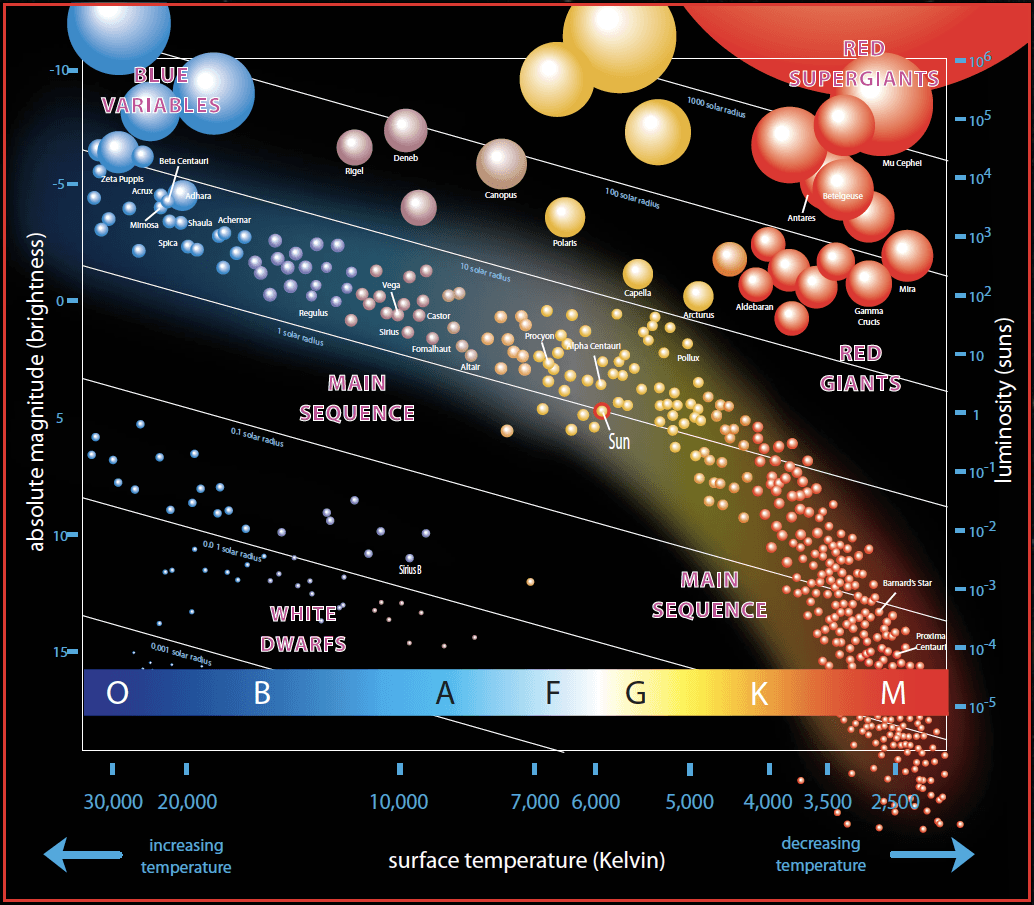 Learn@ASP is the portal to courses, workshops, webinars, and resources from the Astronomical Society of the Pacific. Throughout 2023, we'll expand our offerings for educators, scientists, interpreters, and amateur astronomers.
The Origin of the Elements and the Many Colored Stars
Where did the chemical elements come from? The answer is in the stars. Learn more in this 1-hour workshop for high school teachers.
While people have known about the elements for centuries, knowing where they came from was only discovered within the last hundred years. Except for hydrogen, each of the natural chemical elements can trace its origins to the life and death of a star; the size and mass of this star will determine which elements will be manufactured during its turbulent lifetime. In this workshop, you'll explore the fundamental organizational scheme for understanding the stars: the Hertzsprung-Russell Diagram. The H-R diagram helps classify the stars, demonstrates how stars change properties as they age, and helps us understand the processes leading to the creation of the elements. The H-R diagram and the Periodic Table of the Elements can work hand-in-hand to help learners understand the relationship between the elements in our bodies, our phones, our food, and the distant stars in the night sky.
$20 registration fee. We strongly recommend live participation in this interactive workshop. After the workshop, a recording will be posted, viewable by registrants only.