Free Live Storytime: Laika the Astronaut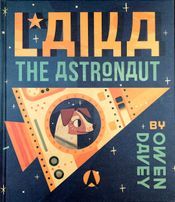 Join us for a live reading of the illustrated children's storybook, Laika The Astronaut, by Owen Davy. Laika is a stray dog living on the streets of Moscow when she is chosen to be the first ever animal launched into orbit. But her rocket disappears, and everyone thinks Laika is lost forever. In this imaginative take on a true story, Laika is rescued by new owners and finds the perfect home on a planet far, far away.
This program is a part of the ASP's weekly Astronomy @ Home Storytime series.