Evening Conversation with Astrophysicist Gibor Basri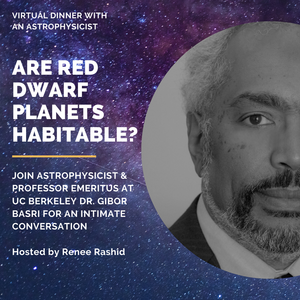 Saturday, February 27th - Online Zoom Discussion - 7pm - 9pm PT
We invite you to a special intimate evening conversation with Dr. Gibor Basri, Astrophysicist and Professor Emeritus at UC Berkeley, and host and ASP Board Member, Renee Rashid, as they discuss if Red Dwarf Planets are Habitable. This will be a highly interactive session with audience participation and questions throughout, so come with your curiosity!
Donations are per household so feel free to have the whole family attend.
After we receive your donation, an email will be sent to you to register and receive the Zoom Link for the evening discussion.
All proceeds from this event support the programs of the Astronomical Society of the Pacific