Free Live NSN Webinar Series: Exploring Shadows at the South Lunar Pole with Dr. Erwan Mazarico, NASA Goddard Space Flight Center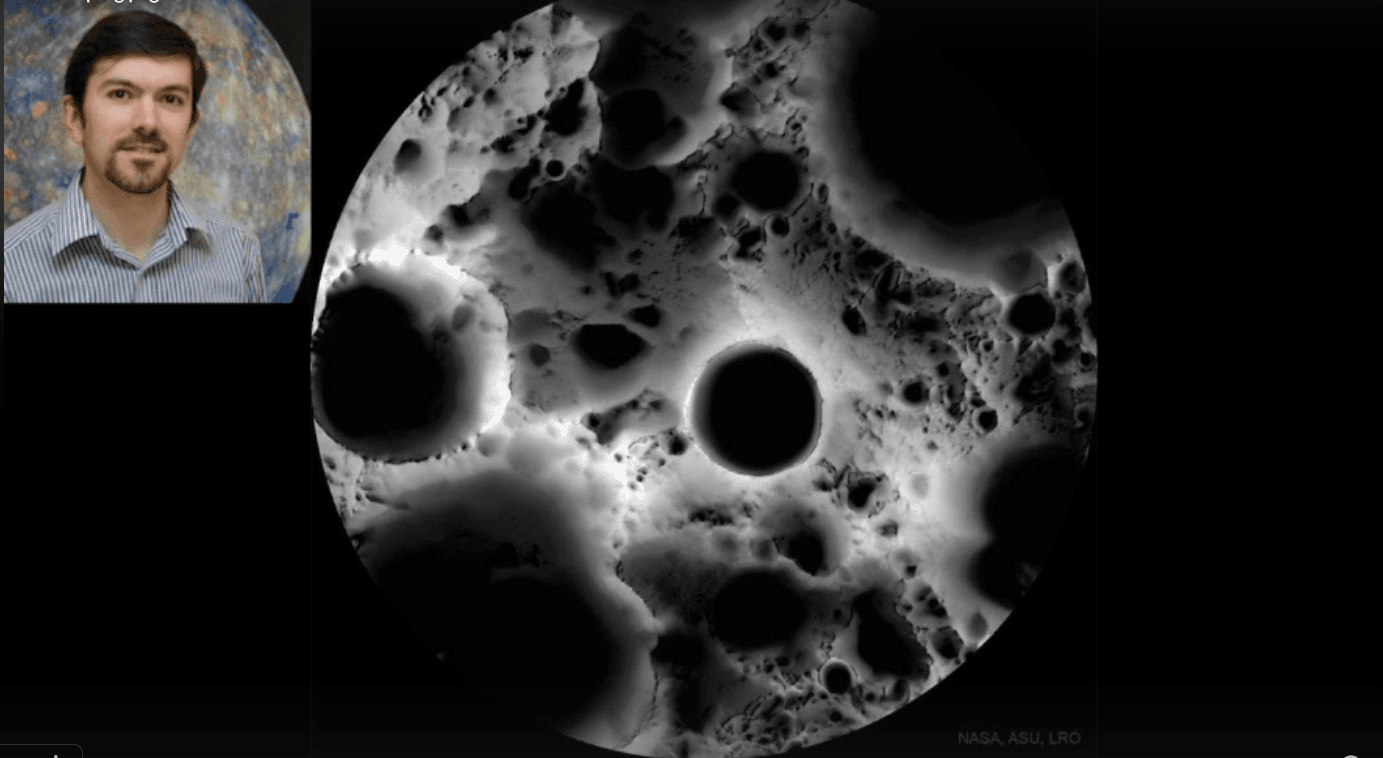 Join the NASA Night Sky Network on Tuesday, September 19 at 6:00 PM Pacific Time (9:00 PM Eastern) along with Dr. Erwan Mazarico from NASA Goddard Space Flight Center will bring us up to date about NASA's plans to explore the lunar south pole region.
The lunar south polar region is the target of the Artemis program. It is very different from the equatorial regions explored by Apollo, particularly due to the lighting and thermal conditions. Both permanently shadowed regions and areas of high solar illumination can co-exist in close proximity, presenting challenges and opportunities for robotic and human exploration. Hear from Dr. Mazarico about how the lighting conditions contribute to NASA's plans, and how we plan to explore the lunar south pole region.
About Dr. Erwan Mazarico
Dr. Erwan Mazarico has been a civil servant research scientist at NASA Goddard Space Flight Center since 2014. He joined the planetary geodesy group at GSFC in 2008 after his PhD, first working with the LOLA laser altimeter onboard the Lunar Reconnaissance Orbiter. Dr. Mazarico has worked on the orbit reconstruction of LRO and the analysis of the LOLA altimetric dataset to produce accurate global and regional topographic maps, studying the illumination conditions of the lunar poles which has become of particular interest for human exploration with Artemis. He has been a science team member of the MESSENGER mission to Mercury, the GRAIL lunar gravity mapping mission, and the Dawn mission to Ceres, now also leading the Gravity/Radio Science investigation of the NASA Europa Clipper mission and the Gravity Investigation of the VERITAS mission to Venus.
The event will be streaming live on YouTube, but please note that questions asked over the NSN-members-only Zoom Q&A will be prioritized.