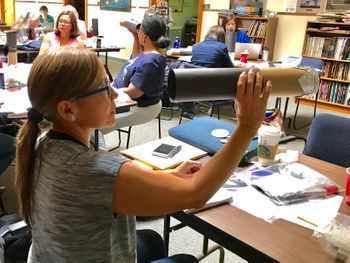 The ASP is introducing a new, six-module Online Astronomy Institute covering classroom tested, inquiry-rich astronomy activities designed to engage students in investigations of space science phenomena. Lessons covered support NGSS Three-Dimensional Learning by combining content, crosscutting concepts, and science practices. The Fall 2020 Program and Spring 2021 Program each offer 3-modules. Each module lasts five consecutive weeks, with 1-hour Zoom webinars offered weekly for four of these weeks. 
$100 per module. SAVE on registration when you register for more than one!
Fall 2020 Registration Open for various modules.