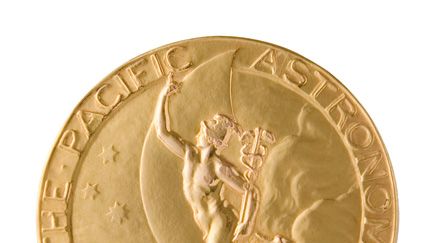 FOR IMMEDIATE RELEASE
Astronomical Society of the Pacific Announces Resuming Awards for Research and Education in 2021
The Astronomical Society of the Pacific (ASP) announces 2021 Nominations Open for Annual Awards
SAN FRANCISCO, California – January 27, 2021  We are pleased to announce the ASP will once again recognize the accomplishments of the astronomical community by resuming our Annual Awards. The COVID-19 pandemic caused us to pause our 2020 celebration for the first time since World War II.  This year, the ASP has decided to present annual awards at the ASP's Annual Meeting, which will be virtual and held near the end of 2021. 
Awards will be given as though 2020 did not happen, so all nominees eligible in 2020 will not lose a year. The nomination deadline is March 1, 2021. Guidelines for each award being presented in 2021 can be found on the website and includes submission instructions. 
About the ASP
The Astronomical Society of the Pacific (ASP), established in 1889, is a 501c3 nonprofit organization whose mission is to use astronomy to increase the understanding and appreciation of science and to advance science and science literacy. The ASP connects scientists, educators, amateur astronomers and the public together to learn about astronomical research, improve astronomy education, and share resources that engage learners of all kinds in the excitement and adventure of scientific discovery. Current ASP programs and initiatives support college faculty,
K-12 science teachers, amateur astronomy clubs, science museums, libraries, park rangers, and girl scouts to name a few.
Through its annual awards, ASP recognizes achievement in research, technology, education, and public outreach. The awards include the ASP's highest honor, the Catherine Wolfe Bruce Gold Medal awarded since 1898 for a lifetime of outstanding research in astronomy. The Bruce Medal has gone to some of the greatest astronomers of the past century, including Arthur Eddington, Edwin P. Hubble, Subrahmanyan Chandrasekhar, and Vera Rubin. The ASP also presents the Klumpke-Roberts Award for outstanding contributions to the public understanding and appreciation of astronomy. Awardees include Carl Sagan, Isaac Asimov, and the Hubble Heritage Project.
More information about the ASP's awards and past recipients can be found at
www.astrosociety.org/awards 
Follow us on Twitter and Instagram at astrosocietypac and on Facebook.
        Contact:  Linda Shore
                        Chief Executive Officer
                        Astronomical Society of the Pacific
                        390 Ashton Avenue
                        San Francisco, CA 94112
                        www.astrosociety.org
        E-mail:     lshore@astrosociety.org