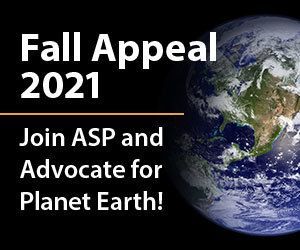 For over 133 years, the ASP has used the awe and wonder of the universe to improve the public's understanding of science. School teachers receive astronomy lessons and materials created through our programs, young children and their families enjoy our storybooks & hands-on activities, and amateur astronomers receive the tools and training to engage the public in observing the night sky. All because of your generous support!
The ASP announces the launch of a new and critically important initiative – to use the lens of astronomy to help people understand what contributes to global climate change and what can be done to save our fragile planet.
Astronomers offer a unique perspective on the Earth's climate crisis. We know how excess carbon dioxide contributes to the heating of Venus's surface. Using Earth-observing satellites, we have been monitoring our planet's failing health for decades. We have discovered and investigated many thousands of exoplanets and understand how unique and rare our planet is in terms of its ability to sustain life.