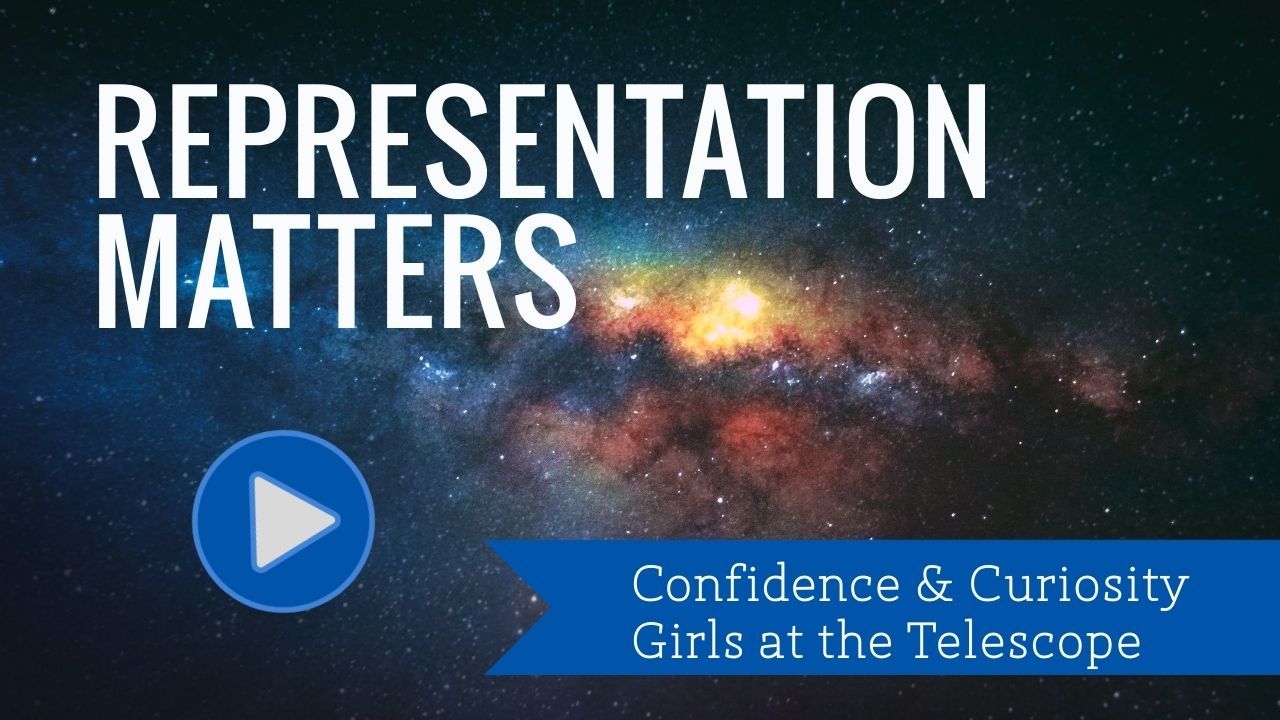 San Francisco, California – February 17, 2022 The ASP announces the launch of five videos funded by NASA, specifically designed for amateur astronomers, museum educators and others who want to make their public engagement more girl-friendly and inclusive.
We know that space can be exciting for everyone, no matter the age or gender. We also know that amateur astronomy clubs are "greying" and that across the United States, more than 80% of club members are men.
In support of making astronomy clubs more welcoming, the ASP created videos to teach a few techniques to help clubs and other organizations be more welcoming to girls and women. This is continuation of work with the Girl Scouts in support of the Space Science badges and work that the ASP created with Amateur Astronomy Clubs.
Each video corresponds with one of these welcoming concepts: Growth Mindset, Biases and Micromesssages, Representation Matters, Questioning Techniques and Dealing with Misconceptions.
Special thanks for partners from: SETI Institute, Girl Scouts USA, Girl Scouts of Northern California, Chabot Space & Science Center, NASA Night Sky Network
This video series was produced by the Astronomical Society of the Pacific as part of the NASA Girl Scouts Reaching for the Stars Cooperative Agreement #NNX16AB90A
Visit NASA's Learner Website and ASP's website for additional information
About the ASP
The ASP is a 501c3 nonprofit organization whose mission is to use astronomy to increase the understanding and appreciation of science and to advance science and science literacy. The ASP connects scientists, educators, amateur astronomers and the public together to learn about astronomical research, improve astronomy education, and share resources that engage learners of all kinds in the excitement and adventure of scientific discovery. Current ASP programs and initiatives support college faculty, K-12 science teachers, amateur astronomy clubs, science museums, libraries, park rangers, and girl scouts to name a few.