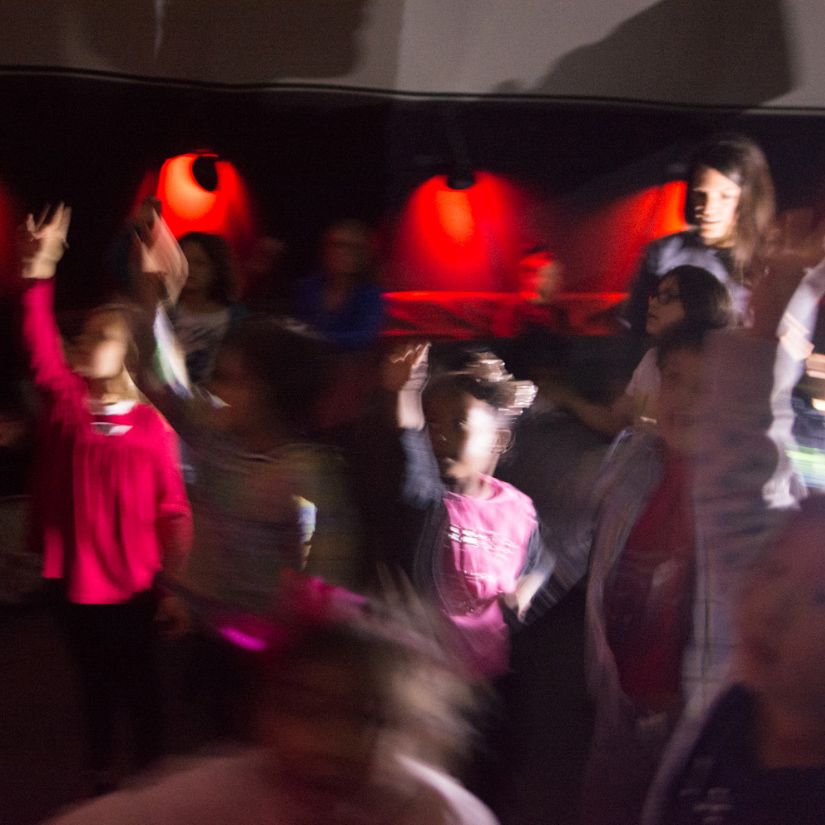 Active learning can take place in the planetarium! [Brian Kruse/ASP]
This article was originally published in the Summer 2019 (vol. 48, no. 3) issue of Mercury magazine, an ASP members-only quarterly publication.
Learning is a remarkable attribute. With little apparent effort, almost everyone adds to their knowledge and skills on a regular basis. The majority of learning takes place outside of a formal classroom environment, however, which may suggest the time spent in classrooms is an aberration (or at least a departure from the norm), but it remains the venue that we most closely identify with "learning." It may not be so surprising, then, to find out that many of whom who find the classroom environment challenging revel in the opportunities offered by the informal realm. This seems particularly true for science related venues. The eagerness seen in visitors to museums, festivals, and even public star gazing events speaks to the desire humans have to increase their understanding of the natural world, and in particular the universe beyond our home planet.
A formal science classroom environment, at least these days, places an emphasis on inquiry-based pedagogy with students investigating natural phenomena, collecting and reasoning about evidence. This is possible due to the prolonged contact teachers have with learners throughout the course of a year. Informal environments don't generally have the luxury of time with which to develop concepts, or to allow learners to undertake long-term projects. Many, such as The Exploratorium, have exhibits that are interactive in nature, where visitors have the opportunity to interact directly with a variety of phenomena. These, in turn, frequently influence classroom practice.
The Astronomical Society of the Pacific has long involved itself with developing programs and resources useful in a variety of environments, frequently bridging the gap between the formal and informal. Project ASTRO, for example, is a program where volunteer astronomers are partnered one-to-one with individual classroom teachers. It is one of the first programs to work with scientists to help them better connect with their audience. An essential element of Project ASTRO is bringing the teams together for professional development and planning time to ensure the experience is more than a lecture. The astronomer then visits "their" classroom at least four times during the school year.
One of the challenges for a program such as Project ASTRO is the way in which the volunteer astronomers learned themselves. The majority of them were in school prior to the emphasis on inquiry based investigations and, as with many with a scientific mind, thrive in a lecture and demonstration-rich environment. At times it can be difficult to imagine someone learning in a different way than how we learned, and making an adjustment can take time as a different perspective takes hold.
Other programs at the ASP have addressed this need to make available resources and professional development to help astronomers make the necessary shifts so as to best actively engage their audiences and visitors to their events. The Night Sky Network works with amateur astronomy clubs around the country to provide them with materials and techniques to use in their local outreach events. The AAS Astronomy Ambassadors program, and now the NSF-funded On The Spot programs work with early career scientists to give them tools and techniques to better understand where their audience is at, and to make adjustments to their presentations in real time.
For much of the general public, a visit to a planetarium is a great introduction to the realms of the cosmos. This is true for many classrooms as well with most planetaria offering programming for classroom field trips. While they may have a scripted live show with a tour of the night sky, and a set recorded program, many times the experience is little more than playing a video on an overhead dome. While most attendees may find this an uplifting experience, it's a passive one without an active educational component. The ASP's second NSF-funded program seeks to correct this.
Project PLANET is working with 1st and 3rd grade teachers to develop an instructional sequence to include a storybook, and a planetarium experience. Drawing on the books Moonbear's Shadow, and Breakfast Moon, and activities developed for My Sky Tonight, the project is developing an active learning environment for investigating shadows and lunar phases. The planetarium experience will directly support classroom practices in an interactive format. Project PLANET aims to create a collaborative environment for learning across venues and preliminary results indicate students participating in the project benefited from exposure to its three-pronged approach.
The common element in all of these programs is the bridging between the formal and informal educational realms. Drawing on the strengths of both, the educational opportunities for people with different learning styles will continue to find inspiration as they add to their understanding of the universe of which they are a part.
—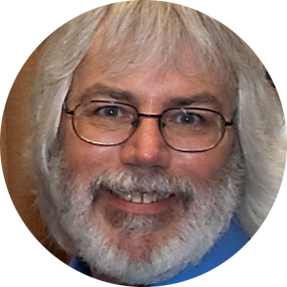 Brian Kruse manages the formal education programs at the ASP. Read more articles by Brian.