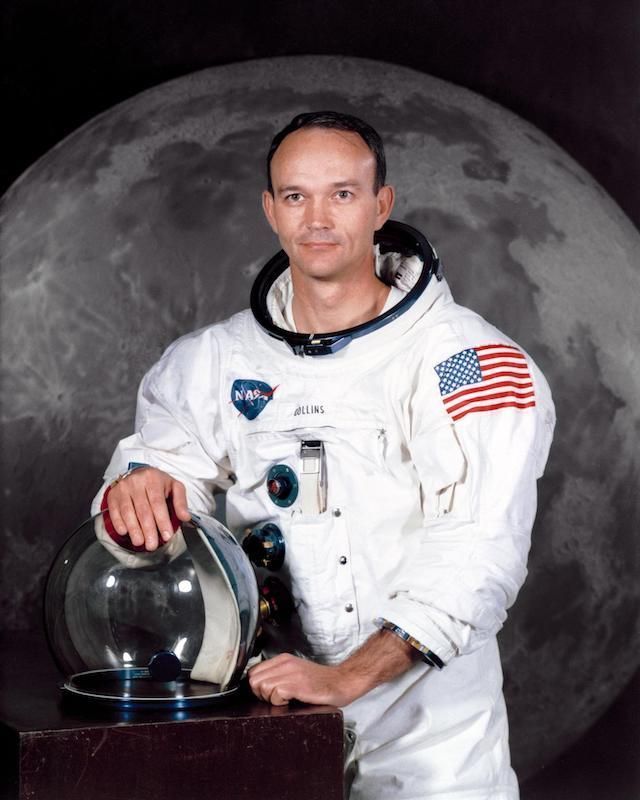 Astronaut Michael Collins. the Apollo 11 command module pilot, passed away April 28, 2021. [NASA]
Apollo 11 astronaut Michael Collins died today from cancer at the age of 90, says his family. He was the command module pilot, and thus stayed within the module as his crewmates Neil Armstrong and Buzz Aldrin traveled to the lunar surface.
After a career with the Air Force, Collins became a NASA astronaut in October 1963. In July 1966, he first went to space, as pilot of Gemini 10. He left NASA in 1970 after logging 266 hours in space. The following year he joined the Smithsonian National Air and Space Museum as director and helped plan the construction of a new museum. It opened in 1976. Over the following 15 years, Collins wrote several books about space exploration, and also worked as an independent consultant and writer.
"Michael remained a tireless promoter of space," acting NASA Administer Steve Jurczyk said today in a press statement. "His own signature accomplishments, his writings about his experiences, and his leadership of the National Air and Space Museum helped gain wide exposure for the work of all the men and women who have helped our nation push itself to greatness in aviation and space. There is no doubt he inspired a new generation of scientists, engineers, test pilots, and astronauts."
—

Liz Kruesi is the editor of Mercury magazine and Mercury Online. She has shared the stories of astronomy since 2005. Read more articles by Liz.