CURRENT ASP PROGRAMS AT-A-GLANCE
The heart and soul of the ASP's mission is connecting astronomy to people, connecting people to learning opportunities, and building bridges between teachers and students – no matter what the classroom looks like: school, museum, planetarium, national park, state park, nature center, astronomy club, city sidewalk, online, backyard.
Our latest Eclipse Ambassadors and Eclipse Stars programs for 2023 and 2024 connect people to the awesome spectacles of the upcoming solar eclipses.
We invite you to browse this section and discover the breadth and depth of the current ASP's education efforts. Explore our diverse programs and resources and see how they can help you better understand and share the wonder of astronomy as the gateway to science literacy.
---
Amateur Astronomers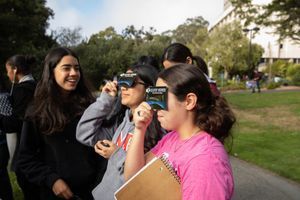 NASA Eclipse Ambassadors began partnering undergraduates and amateur astronomers in the fall of 2022. Ambassadors are preparing communities across the country for the upcoming solar eclipses of 2023 (annular) and 2024 (total). Applications are open!

The NASA Night Sky Network is a community of more than 450 astronomy clubs across the U.S. that share their time and telescopes to engage the public with unique astronomy experiences. The ASP provides training and materials to enhance clubs outreach activities, and inspires more than four million people through their participation in 30,000+ events.
---
The Teacher Learning Center (K – 12)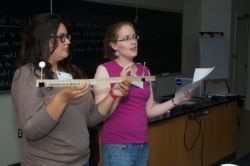 ---
Higher Education/Early Professionals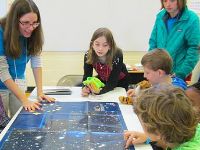 The ASP announces a new program (ASP Eclipse Stars) for scientists and science graduate students interested in supporting communities within (or near) the path of totality to experience the awe of the April 2024 solar eclipse.

OTSF is a research-to-practice National Science Foundation (NSF) project led by the ASP, in collaboration with Oregon State University, the Portal to the Public Network via the Institute for Learning Innovation, and the National Radio Astronomy Observatory (NRAO). Over four years, we are developing a set of on-the-spot feedback strategies and professional development experiences to help early-career research scientists with their public engagement activities, including with regard to effectively communicating science, monitoring audience interest and understanding, and using this information to make improvements to their outreach.
---
Informal Educators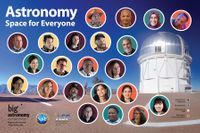 Big Astronomy: People, Places, Discoveries delivers a unique learning experience for planetarium visitors around the world by integrating virtual interactions with those living and working at Chilean observatories with curricular resources and a planetarium show. ASP created Informal Science activities released in 2020 to correlate with the planetarium show followed by adapted and tested materials for better engagement with visitors who are blind or have low vision.

Astronomy from the Ground Up (AFGU)

AFGU provided informal science educators and interpreters with new and innovative ways to communicate astronomy. AFGU created a community of hundreds of educators from museums, science centers, nature centers, and parks around the U.S., who continue to enhance and expand their capacity to address astronomy topics for their visitors.
---
Astronomy @ Home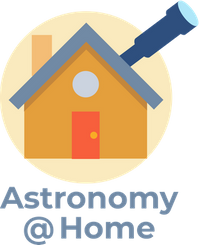 The ASP has long provided educators, outreach coordinators, and amateur astronomers with astronomy-focused activities, workshops, webinars, and toolkits to share their passion for astronomy and promote science literacy. Astronomy @ Home was created in 2020 to support caregivers & families of all ages with a monthly Live Storytime, an archive of readings, and activities for ages 3-15.
Visit the collection of Storytime books and Activities
---