Anousheh Ansari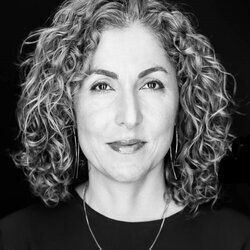 Dr. Anousheh Ansari is an Astronaut, a Hi-tech serial entrepreneur and a global Change Maker.
Dr. Ansari is currently the CEO of the XPRIZE Foundation, the world's leader in designing and operating large incentive competitions to solve humanity's grand challenges.  Since joining the organization, she has started several new initiatives focused on a greater incorporation and use of Data, Artificial Intelligence and Machine Learning in the work of the foundation.  Two such initiatives are the Data Collaborative that sits at the heart of the XPRIZE Pandemic Alliance, formed in response to Covid-19 and the Gender Data Gap, centered in encouraging creation and use of Diverse data sets ethically assembled to be used to be used to eliminate Bias in AI driven algorithm used in the different aspects of society.  Her drive for inclusivity is also demonstrated in internal policies established to measure and improve diversity scores of the foundation as well as within the teams competing for the prizes.
Dr. Ansari first got involved with the Foundation when she, along with her family, sponsored the organization's first competition, the Ansari XPRIZE, a $10 million competition that ignited a new era for commercial spaceflight.  Since then, she has served on XPRIZE's Board of Directors and the XPRIZE Vision Circle.  She joined the Foundation as the CEO based on her belief in the potential of using advanced technologies for good and recognizing XPRIZE as a powerful medium to accelerate breakthroughs and investment in those technologies that can solve the most complex problems facing humanity.
Prior to being named CEO of XPRIZE, Dr. Ansari Co-founded and served as the CEO of Prodea Systems, a leading Internet of Things (IoT) technology firm.  Prodea created one of the world's leading patented IoT platforms to service a variety of industries from consumer goods and industrial companies to service providers, healthcare companies, utilities and governments.  Prodea's IoT Services platform delivered a suite of cross-industry applications that unlocked data-driven insights and provided meaningful value to its users.  As she launched the company in 2006, she also captured headlines around the world when she embarked upon an 11-day space expedition, accomplishing her childhood dream of flying to space.  She prepared for 1-year training for this journey of a lifetime.  As a result of her mission, she became the first female private space explorer, first astronaut of Iranian descent, first Muslim woman in space, and fourth private explorer to visit space.
Prior to Prodea Systems, Anousheh co-founded Telecom Technologies Inc., where she served as CEO and Chairwoman.  While under her leadership, the company earned recognition as one of Inc. magazine's 500 fastest-growing companies and Deloitte & Touche's Fast 500 technology companies.
Her early carrier involved various engineering and leadership positions at COMSAT Corporation and MCI communications.
Dr. Ansari serves on the World Economic Forum's (WEF) Global Future Council and has received numerous honors, including the WEF Young Global Leader, Ellis Island Medal of Honor, STEM Leadership Hall of Fame, the Working Woman's National Entrepreneurial Excellence Award, George Mason University's Entrepreneurial Excellence Award, George Washington University's Distinguished Alumni Achievement Award, Anne Morrow Lindberg Award and the Ernst & Young Entrepreneur of the Year Award for Southwest Region, among others. She is a UNESCO Good Will Ambassador and serves on the board of Jabil (NYSE: JBL) and Peace First and is involved with several other not-for-profit organizations focused on STEM education, youth empowerment and social entrepreneurship.
She published her memoir, My Dream of Stars, to share her life story as inspiration for young women around the world.

Ansari holds a BS in electronics and computer engineering from George Mason University, an MS in electrical engineering from George Washington University; and honorary doctorates from George Mason University, Utah Valley University, and International Space University.