Enrichment Webinar: Slooh for Education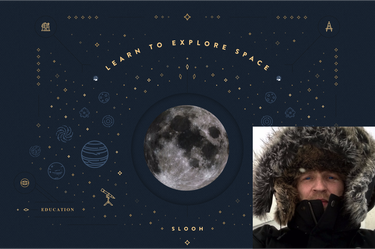 Enrichment Webinar: Slooh for Education
Presented by:
Astronomical Society of the Pacific
Night Sky Network
Slooh
Join Slooh's VP of Education, Dr. Paul Cox on Tuesday, September 17 at 4pm Pacific/7pm Eastern to hear how you can use the Slooh online global telescope network as a part of your education outreach.
During the webinar, Dr. Cox will show us a LIVE view through the Slooh telescope in the Canary Islands!
Slooh has built a suite of tools to make teaching astronomy easy, engaging, and affordable. Slooh's innovative space lab leverages an online global telescope network that is controlled by students and teachers, and a gamified curriculum, to teach scientific reasoning through the innate curiosity of space exploration. Join Slooh's Dr. Paul Cox, to learn how Slooh can be used in your classroom. The webinar is free, but registration is required.