Weekly 360 Livestream: Big Astronomy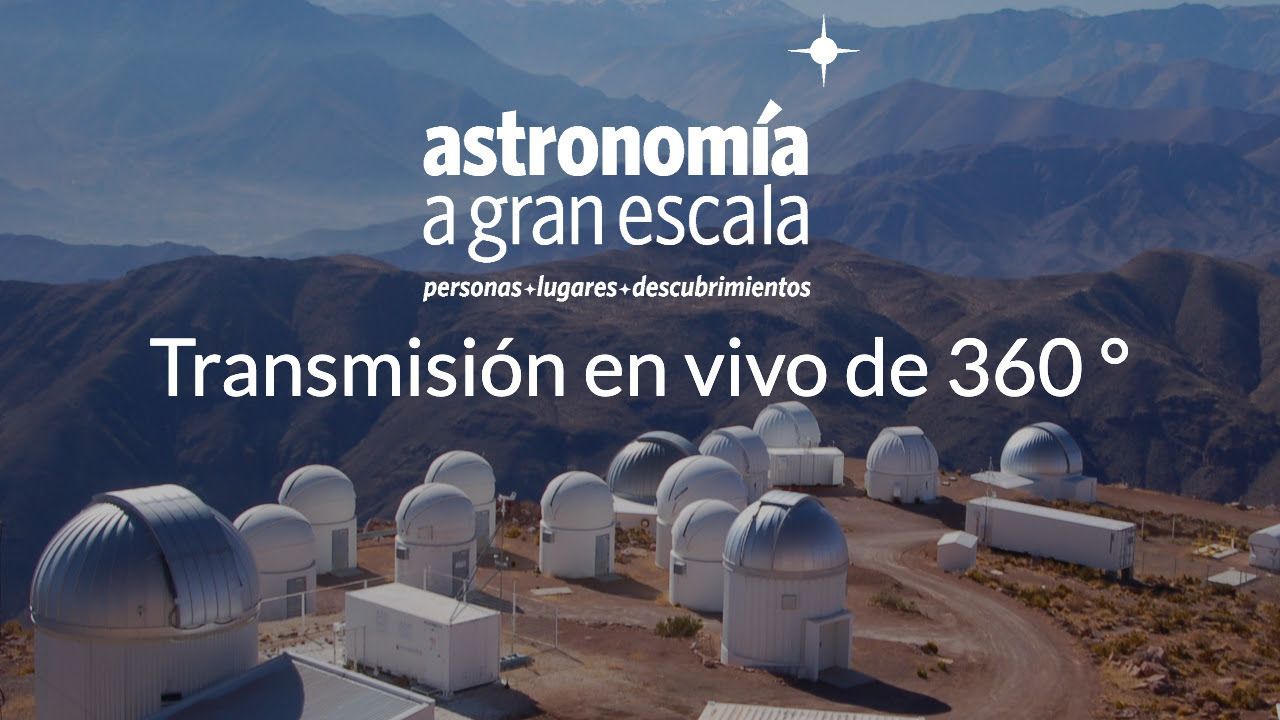 Enjoy the last 360° Live Streams in April
Catch Big Astronomy: People, Places, Discoveries in a 360° live stream this April. These will be the last live streams of the show for a while, so if you haven't caught one yet, make sure to tune in.
360° Streams this April in both Spanish and English
Every Monday in April we will be live streaming the Spanish version of the Big Astronomy Film in 360°, at 6 PM Chile time / EDT and and 3 PM PDT.
On Wednesdays, we will be live streaming the English version of the film, at 2:30 PM Chile time / EDT and 11:30 AM PDT. See the link below for all live stream links
It takes many people with diverse backgrounds, talents, and skills to run a world-class observatory. Meet a few of these people as they share the wonder of the sky—and the excitement of discovery.
Explore the world-class observatories nestled in northern Chile's mountains and learn why Chile, with its beautiful mountain ranges and clear, cloudless skies create an ideal environment for studying the cosmos.