Free Live NSN Webinar Series: Postcards from the Universe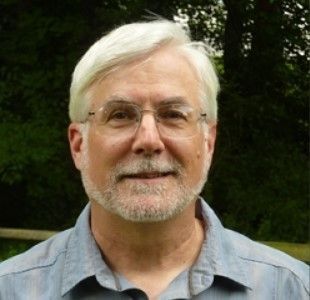 Join the NASA Night Sky Network on Tuesday, December 7 at 6:00pm Pacific Time (9:00pm Eastern) to hear Dr. Jerry Bonnell from NASA's Astronomy Picture of the Day bring us the best of APOD for 2021.
Along with Robert Nemiroff, Jerry Bonnell has written, coordinated, and edited NASA's Astronomy Picture of the Day (APOD) since 1995. The APOD archive contains the largest collection of annotated astronomical images on the internet.
About Jerry Bonnell
Dr. Jerry Bonnell received a Ph.D. in astronomy from the University of Maryland at some point during the last century. He has since enjoyed working on a variety of astrophysical satellite projects at NASA's Goddard Space Flight Center including the Cosmic Background Explorer, the International Ultraviolet Explorer, the Compton Gamma Ray Observatory, and the Fermi Gamma-ray Space Telescope. While his research interests have wandered across the entire electromagnetic spectrum they have most recently focused on the time histories and spectral evolution of cosmic gamma-ray bursts.
Author of popular books, reviews, and magazine articles on astronomy and high-energy astrophysics, Dr. Bonnell is also a founding editor and author of the Astronomy Picture of the Day (APOD), begun in 1995. Dr. Bonnell lives with his wife (an art historian) in Greenbelt, MD, USA.
His presentation "Postcards from the Universe" will look back on favorite astronomy and night sky images featured on APOD during 2021.
apod.nasa.govapod.nasa.gov
A different astronomy and space science related image is featured each day, along with a brief explanation.
https://apod.nasa.gov/apod/archivepix.html
Astronomy Picture of the Day Archive 2015 astronomy picture of the day dated archive listing
Further Information and Viewing Options
The event will also be streaming live on YouTube, but please note that questions asked over the NSN-members-only Zoom Q&A will be prioritized.
Further Information and Additional Viewing Options see below.