Free Live NSN Webinar Series: A Revolution In Commercial Space Development: The Next 42 Months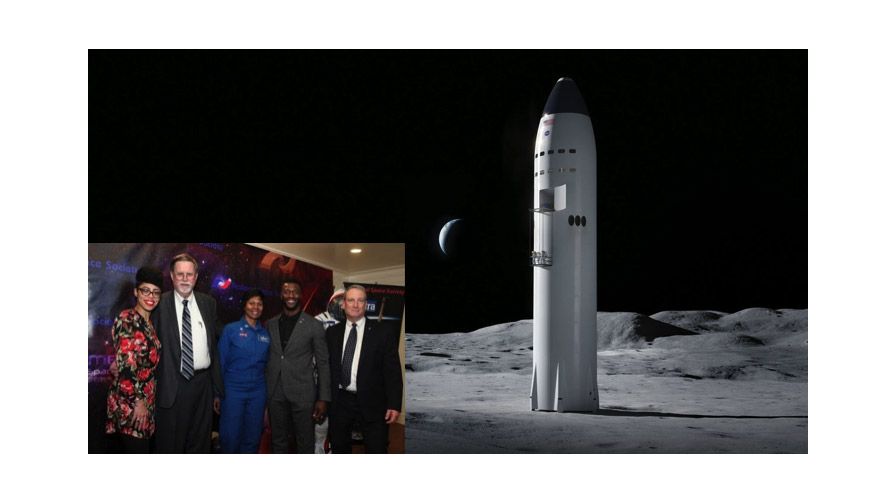 Join the NASA Night Sky Network on Tuesday, June 16, 2020 at 6:00pm Pacific Time (9:00pm Eastern) to hear Bruce Pittman from NASA's Space Portal Office, as he shares with us the present, and future of commercial ventures in space.
A quiet revolution has been taking place in the development of space over the last 20 years. Sparked by the space ambitions of men such as Jeff Bezos and Elon Musk, these efforts will come into full display over the next 42 months starting with the launch of the NASA Commercial Crew Demo 2 mission by SpaceX now scheduled for May 27th and hopefully ending with Amercians returning to the lunar surface for the first time in 50 years by December 2024. But this story is about more than just getting to space. We will also talk about the start of a space manufacturing revolution that is now beginning on the International Space Station. It has been said that the first trillionaire will be made in space, it may be one of the people that we will talk about.
About Bruce Pittman:
Bruce Pittman is the Director of Commercial Space Development at OffWorld Inc. and is currently working as a contractor in the Space Portal Office at the NASA Ames Research Center in Silicon Valley where he works as the Chief System Engineer. Bruce is a co-founder and Chief Space Officer for the not for profit Future Frontiers Institute. He is also the Senior Operating Officer and Senior Vice President of another non profit, the National Space Society.