Free Live Streaming Silicon Valley Lecture: Barnard College professor and best-selling author Dr. Janna Levin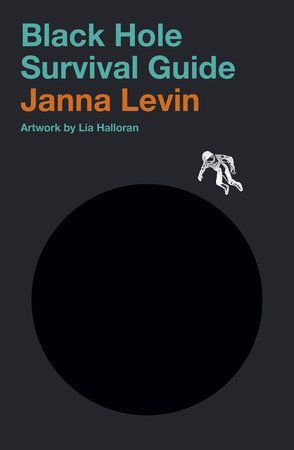 On Wednesday, Apr. 28th, 2021 at 7 pm (PDT), Barnard College professor and best-selling author Dr. Janna Levin will give a free, illustrated, non-technical talk on her:
"Black Hole Survival Guide" (the title of her new book.)
Live Streamed on YouTube: http://www.youtube.com/SVAstronomyLectures
(if you go to this address the evening of the talk you will see and be able to participate in the live event; we will also make a recording)
------------------------------------------------------------
The talk is part of the Silicon Valley Astronomy Lecture Series (through Foothill College), now in its 21st year.
In this talk, Dr. Levin will help us understand, and find delight in, black holes – perhaps the most opaque theoretical construct ever imagined by physicists. She will take us on an exploratory tour of the neighborhood of a black hole, and help us feel the visceral experience of encountering it (for example, warning us about the danger of being "spaghettified" by its enormous tidal forces.) She'll also discuss the influence of black holes on the universe at large, including their mergers and the way their presence can sculpt entire galaxies.
Dr. Janna Levin is Claire Tow Professor of physics and astronomy at Columbia University's Barnard College. Her scientific work deals with the nature and extent of space and time, black holes and neutron stars, the background radiation from the early universe, and gravitational waves. She is also Director of Sciences at Pioneer Works, an interdisciplinary cultural center in Brooklyn, that encourages cooperation between the arts and the sciences. She is the author of How the Universe got its Spots, and Black Hole Blues and Other Songs from Outer Space. Her first book of fiction, A Madman Dreams of Turing Machines, won the PEN Prize. Her latest popular book, Black Hole Survival Guide, is published by Knopf and available in many formats.
The lecture is co-sponsored by:
* The Foothill College Science, Tech, Engineering & Math Division
* The SETI Institute
* The Astronomical Society of the Pacific
* The University of California Observatories (including Lick Observatory).