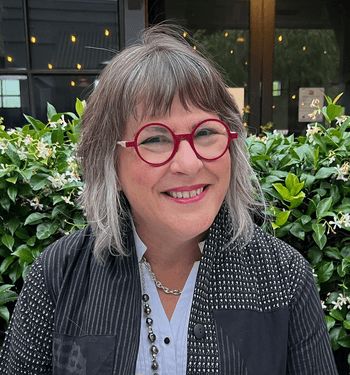 Astronomical Society of the Pacific CEO, Linda Shore, Announces her Retirement
San Francisco, California – June 21, 2023 Linda Shore, CEO of the Astronomical Society of the Pacific (ASP) has announced her retirement after 10 years of service.
Linda Shore, Ed. D. has been the Chief Executive Officer of the Astronomical Society of the Pacific (ASP) since 2014. Shore came to the ASP after a 20-year career in informal science education at the Exploratorium– the groundbreaking, internationally renowned, interactive science museum in San Francisco. She served as the museum's Senior Scientist, and the Director of the Exploratorium Teacher Institute, helping bring astronomy to classrooms, astronomy programming to the museum floor, and co-authoring activity books for children and families. During her tenure at the ASP, she spearheaded numerous initiatives, including most recently the development of programs and resources to help professional astronomers improve how they communicate with and engage a wide range of public audiences. She also led a successful effort to bring astronomy learning experiences to elementary school classrooms designed to engage very young children in age-appropriate science thinking.
One of Shore's major goals for the ASP was for the Society to become actively involved in national efforts to make astronomy more inclusive. "As the first woman to be ASP's chief executive in its history, I was keenly aware of the unique position I had as a voice for equity on day one," said Linda Shore. "To that end I made promoting equity and diversity in all our programs a primary strategic goal of the ASP."
To meet this critically important objective, the ASP has developed training programs focused specifically on helping amateur astronomers and other astronomy educators engage with underrepresented children in ways that spark curiosity, develop self-confidence, and promote ongoing engagement with astronomy. The ASP has also developed astronomy materials to support the visually impaired.
Shore led efforts to diversify both the membership and leadership of the ASP Board of Directors. She also helped launch two new ASP awards celebrating achievement in advancing equity and diversity in astronomy: The Arthur B.C. Walker II Award (launched in 2016) recognizing the accomplishments of African American astronomers in both research and diversity and the Nancy Grace Roman Award (launched in 2023) for achievement by individuals or groups in increasing gender equity in astronomy and related fields. "One of my proudest moments in my life was delivering the Walker Award to our inaugural recipient, Katherine Johnson," Shore stated. "The Walker and Roman Awards will be an important and lasting legacy for the Society."
Another commitment Shore made was to foster new ways for the ASP to reach the broader international community of astronomers and astronomy educators. Her regular visits to India to support astronomy education in Tibetan monasteries and the ASP's partnership with the Chilean ALMA Observatories for a Big Astronomy program has given the ASP international recognition and global exposure to its signature educational materials and workshops. As the world faced a pandemic starting in 2020, under Shore's leadership the ASP pivoted to offering virtual conferences, workshops, and webinars allowing the Society to communicate and share best practices to educators around the world who never had been able to travel to ASP conferences in the past.
Shore earned her bachelor's and master's degree in physics and astronomy from San Francisco State University and a doctorate in science education from Boston University. She received a prestigious Smithsonian Predoctoral Fellowship to conduct astronomy education research at the Harvard-Smithsonian Center for Astrophysics – the First time this fellowship was ever awarded for work in education. Most recently on June 5, 2023, the American Astronomical Society (AAS) awarded Shore with its Education Prize, which was presented at the AAS meeting in Santa Fe, NM. She is also the author of numerous popular science articles on astronomy and co-author of several astronomy activity books, including ASP's own The Total Skywatcher's Manual.
Shore will continue to serve as CEO until her retirement on January 31, 2024. A search for her successor is underway.
---
About the ASP
The ASP is a 501c3 nonprofit organization whose mission is to use astronomy to increase the understanding and appreciation of science and to advance science and science literacy. The ASP connects scientists, educators, amateur astronomers and the public together to learn about astronomical research, improve astronomy education, and share resources that engage learners of all kinds in the excitement and adventure of scientific discovery. Current ASP programs and initiatives support college faculty, K-12 science teachers, amateur astronomy clubs, science museums, libraries, park rangers, and girl scouts to name a few.