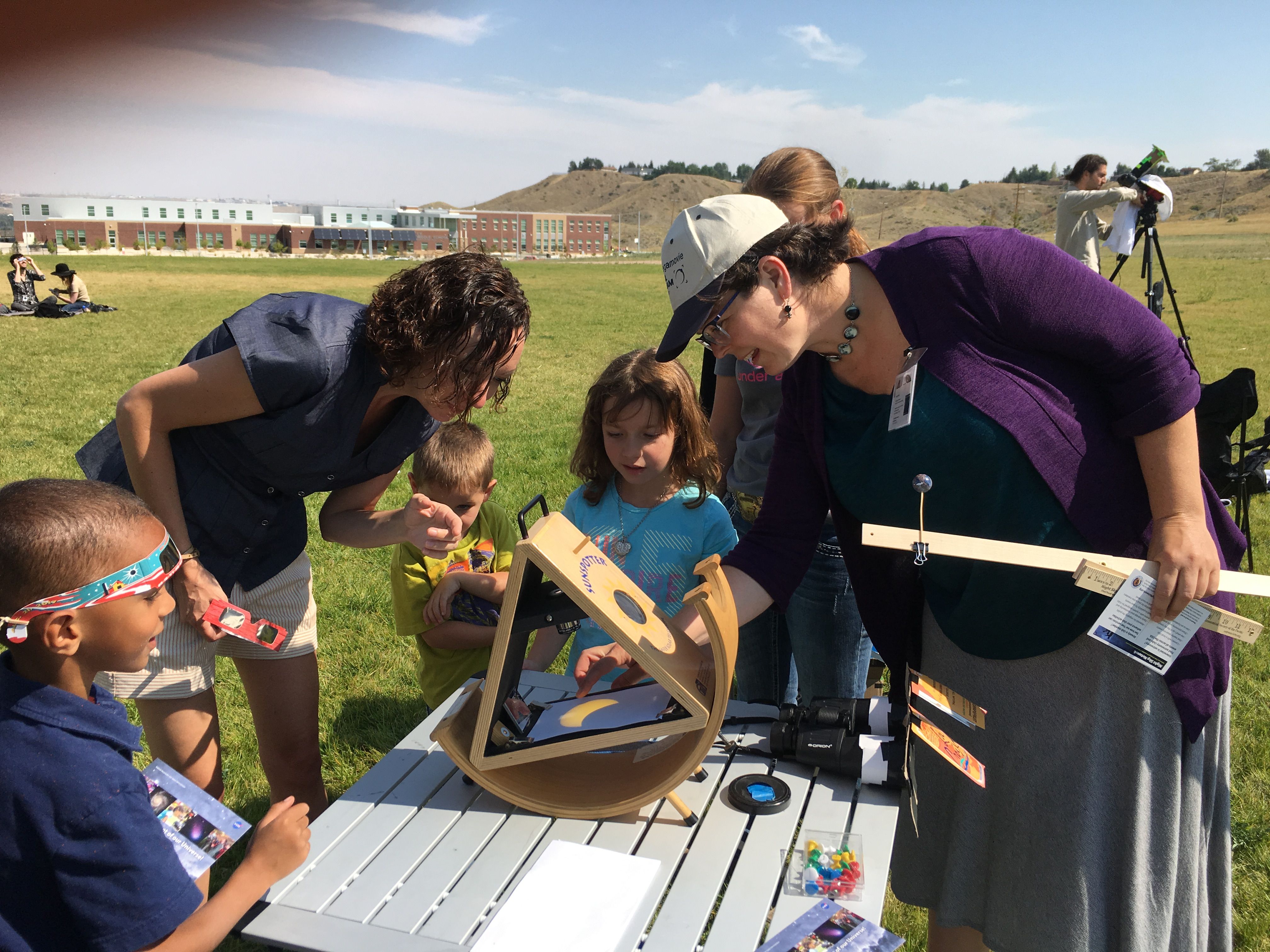 The Astronomical Society of The Pacific was recently awarded a National Science Foundation grant from the Division of Astronomy to fund a new professional development program (ASP Eclipse Stars) for research astronomers and astronomy educators who plan to engage people of all ages in the Total Solar Eclipse on Monday, April 8, 2024. We are offering two separate programs of support: one for scientists, post docs, and graduate students and another for K-12 science teachers and other science educators.
Professional development for classroom teachers (and other educators) includes a 3-hour online interactive workshop, a FREE kit of hands-on activities and materials, and access to the ASP's extensive collection of education resources. Workshops will introduce participants to learning activities designed to help young learners better understand what causes this awesome celestial event and how to view totality safely.
Scientists, post docs, and graduate students will receive similar support and a FREE kit of materials, however the program will focus on providing participants with tactics to improve their public science communication and engagement skills. This program is especially designed for scientists who plan to awe, engage, and inspire public audiences located within or near the path of totality.
Participants in both programs will receive coaching by experts in astronomy education and public engagement as well as official certification as an ASP Eclipse Star!