Register thru 7/18! Confidence & Curiosity: Engaging Girls in Informal Science / 3-Week Online Course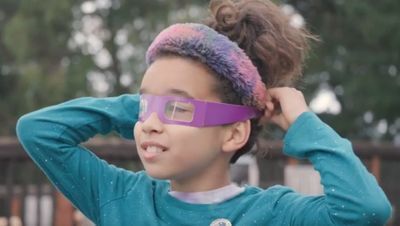 Become a more welcoming and engaging facilitator! Please join us for our first public offering of Confidence & Curiosity: Engaging Girls in Informal Science.
Explore public engagement techniques and strategies you can use at your next science event to make it more welcoming to girls (and to everyone who has been traditionally excluded from science). Prior NASA funding allowed us to extensively pilot, evaluate, and shape this course into an engaging, interactive experience for informal science educators.
ABOUT THE COURSE:
This 3-week, online course will introduce you to the best practices in inspiring public engagement, including how to encourage growth mindset, utilize diverse storytelling and representation, address misconceptions, ask and answer questions, and investigate bias and micro-messaging. The course includes: weekly interactive live sessions (60-90 minutes), personally reflective assignments (approximately 2 asynchronous hrs. per week) and opportunities to share ideas with a like minded community dedicated to inclusive outreach.
This course is perfect for science museum docents and staff, nature center guides, informal STEM educators and youth leaders, amateur astronomers, and anyone else who engages the public in the joy of science. You'll be amazed at the difference a few small changes can make!
Course Leader: Theresa Summer, ASP Astronomy Educator
Pricing: $150 per individual, $120 for ASP members, $120 each for groups of 5+ from the same organization